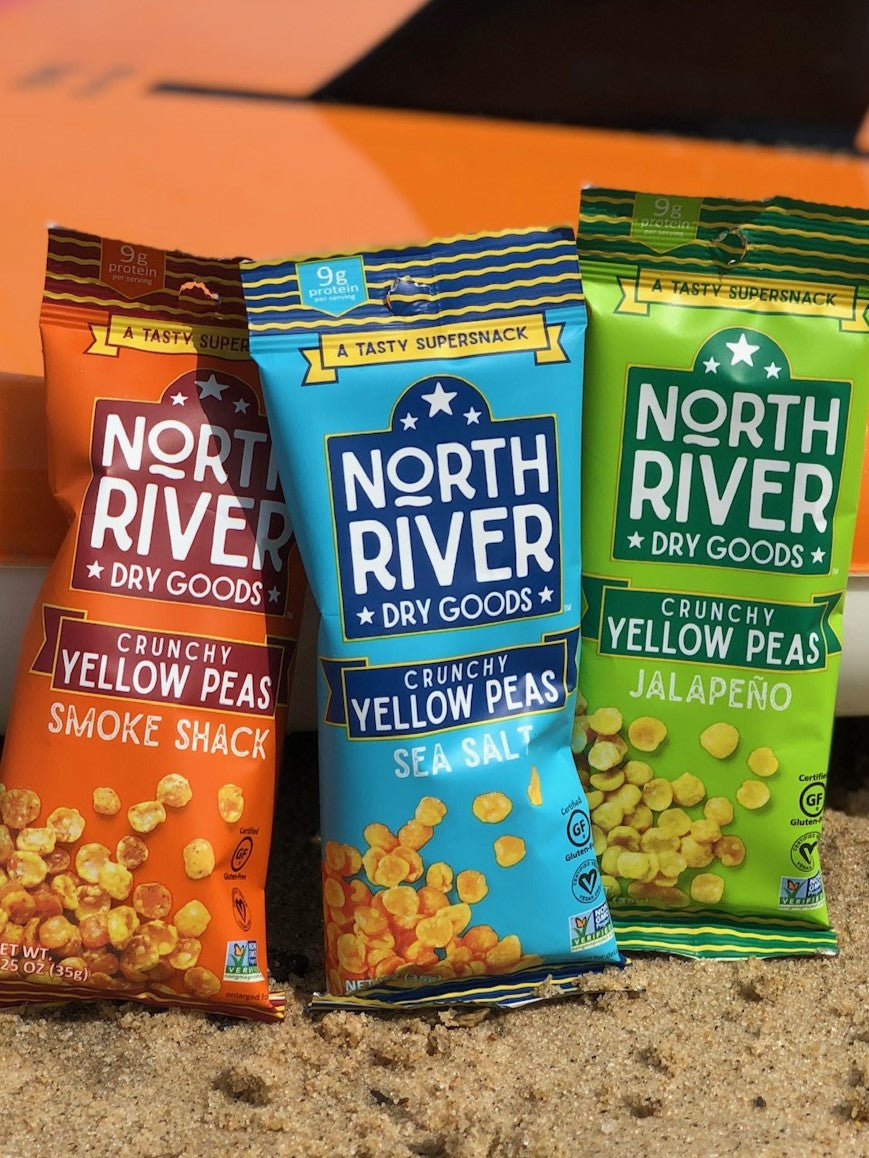 Delicious + Nutritious
5x more Plant Protein + 5x more Fiber!
Great for you, guilt free, and oh-so-satisfying
Crunchy Yellow Peas are the delicious sunny days of healthy snacks.
Shop Now
Best Sellers ~ Quick Delivery...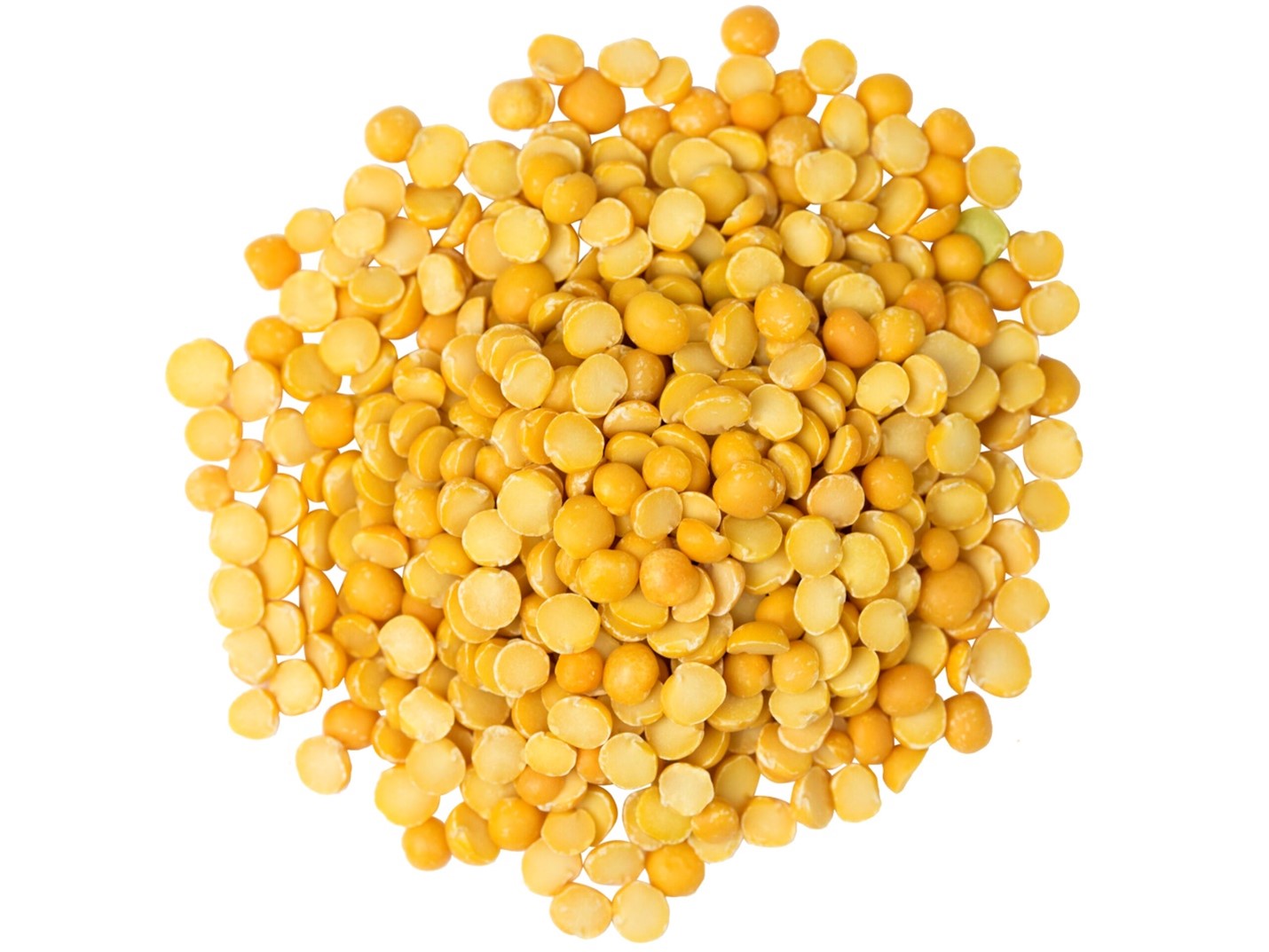 Yellow Peas?
Yes, please. One of the world's richest sources of plant protein + fiber, yellow split peas are the original super food. High quality prebiotic fiber to keep your gut microbiota healthy and happy combines perfectly in a naturally gluten free and non-gmo pretty yellow orb. A grain free and protein rich whole food, yellow peas are health food sunshine. Oodles of plant protein that we've roasted, seasoned, and made even easier to love!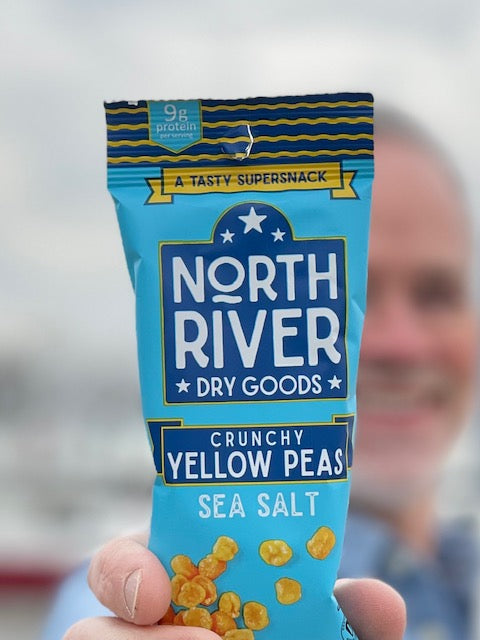 About
We started North River in our tiny New York City kitchen as a way to get our family to eat more plant protein and fiber on-the-go. Yellow split peas were the answer and roasting them was the great discovery ~ a deeply delicious flavor, seasoned just right. High quality plant protein and fiber in a convenient on-the-go package. We're proud of what we're doing and we have fun doing it. Oh, and the North River is an old name for the Hudson River, so that's where that comes from. We hope you enjoy it!
The Good Stuff
Sustainable

Used by organic farmers as a rotational crop, yellow peas are wonderfully sustainable. Nitrogen fixation is the reason. As yellow peas grow, they contribute more nitrogen back to the soil than they consume, which means farmers need less additional fertilizer for their next crop resulting in less runoff to rivers and streams. Sunshine on a vine.

Gluten Free + Non-GMO

For those with gluten issues or those who may just want to avoid it, you'll be happy to hear that yellow peas are naturally gluten free. We're so excited about it, that we had them certified gluten free by GFCO ~ so, snack away GF community! Oh, while we were at it, we also got Non-GMO Project Verified because that's a good thing too!

Protein + Fiber

Fiber is the key nutrient for good health. Its prebiotic goodness feeds your microbiota to keep your gut happy and healthy. It helps keep you feeling full and it may help manage certain diseases. One bag of Crunchy Yellow Peas has 32% of your daily value. Fiber combined with 9 grams of plant protein per bag ~ Delicious + Nutritious!